Heard of the Aluralight? We have a wide range of clientele and the results that the Aluralight produces is astounding. Now, a Aluralight review is in order after a full year of usage to give you a detailed report on what you can expect from this high end LED mask.
If you're already familiar with what Light therapy is you can skip over this section. If you're unfamiliar with it you can continue to read on. In short, light therapy has numerous applications ranging from treating seasonal disorders, improving athetlic recovery time, body pain, aiding sleep, hair regrowth, and of course skincare. You may also hear the term Low Level Laser Therapy (LLLT) or photobiomodulation (PBM) which is generally snynonymous.
Light therapy is backed by numerous studies over the past few decades and is showing more promise each year. What's great about it is that it's non invasive and contains no ingredients. It has previously been mainly reserved for clinics, spas, and salons in the hands of professionals. However, in more recent times there has been an emergence of at home devices for consumers to use such as the one sold by Aluralight for both professional and at home use.
Before you move on....
We want you to know you should still seek advice from your own dermatologist or aesthetician before making a decision to see if light therapy is for you. This especially applies if you take any sort of medication that causes sensitivity to light as well as those that are allergic to light (yes it's a thing!). Nothing written here shall be taken as medical advice despite professional opinions. That being said, let's get into the Aluralight to see if it holds the crown as the most powerful LED mask on the market in 2022.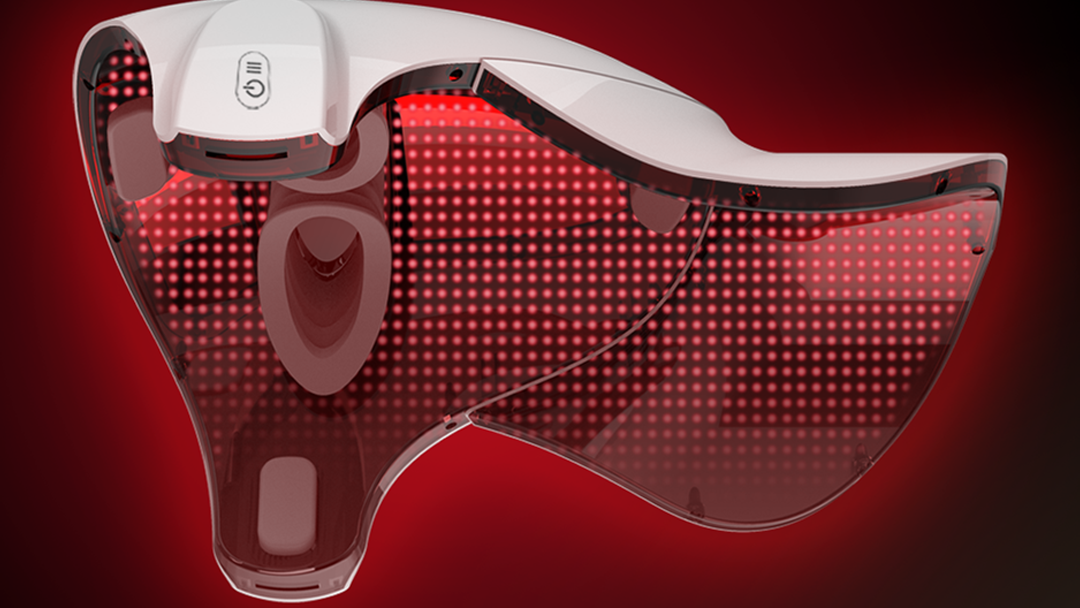 THIS MASK HAS 1070 LEDS
Already putting an astronomical 878 LED difference vs the closest one we have also reviewed at 192. Making it the most powerful on the market by that stat alone. To make this even more staggering the most well known masks have 66 or up to 100.
Image credit: Aluralight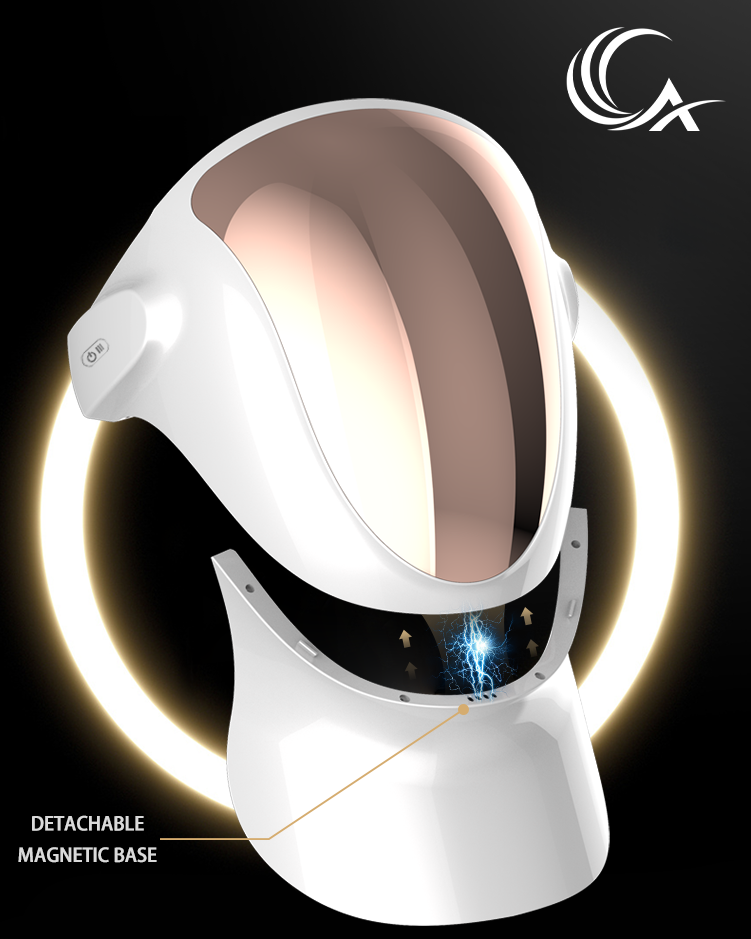 Protect The Neck
Let's be clear. Your neck is part of your most important asset, your face. It would be a shame to have beautiful glowing face and not having your neck match that. This mask comes with a modular neck piece that attaches magnetically and does not need to be charged separately. Once you attach it, the mask will power on the neck portion.
Image credit: Aluralight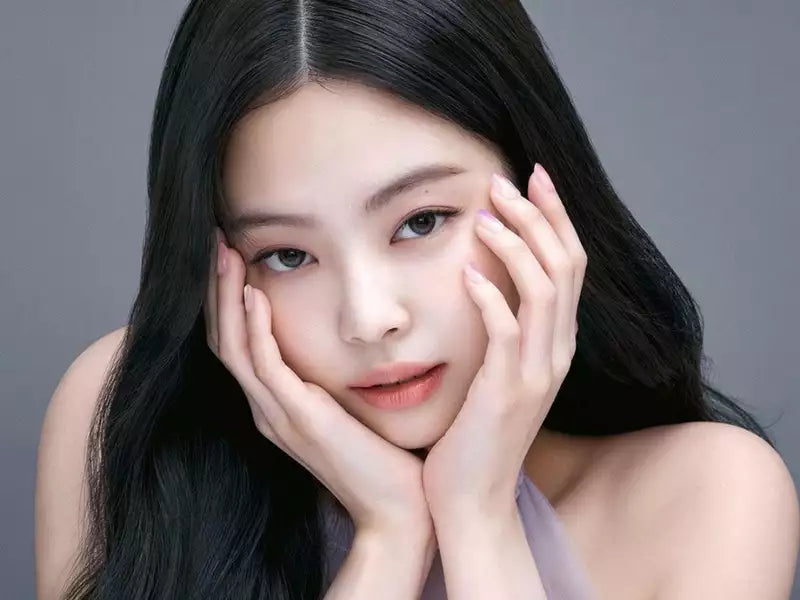 Powered By The Beauty Capital Of The World
K-Beauty is predicted to grow to a staggering 13.9 billion industry by 2027 and for a good reason, it works. They are on the forefront of beauty tech and there's a reason why so many users have a glass skin appearance. Light therapy is one of them + your typical 10 step routine.
3 WAVELENGTHS
You got your essential Red for anti-aging and Blue for anti-acne. Then you have amber/orange which is great for reducing redness and dullness while tightening up the skin. This in turns gives you a nice "glow"
Even better? There's an automatic setting that allows you to cycle through these at a perfect 5 (red), 5 (blue), and 10 (amber) ratio which is what 90% of our clients do.
But if you need or want to choose only one wavelength at a time you can certainly do that. You are not restricted to the automatic setting.
Image credit: Aluralight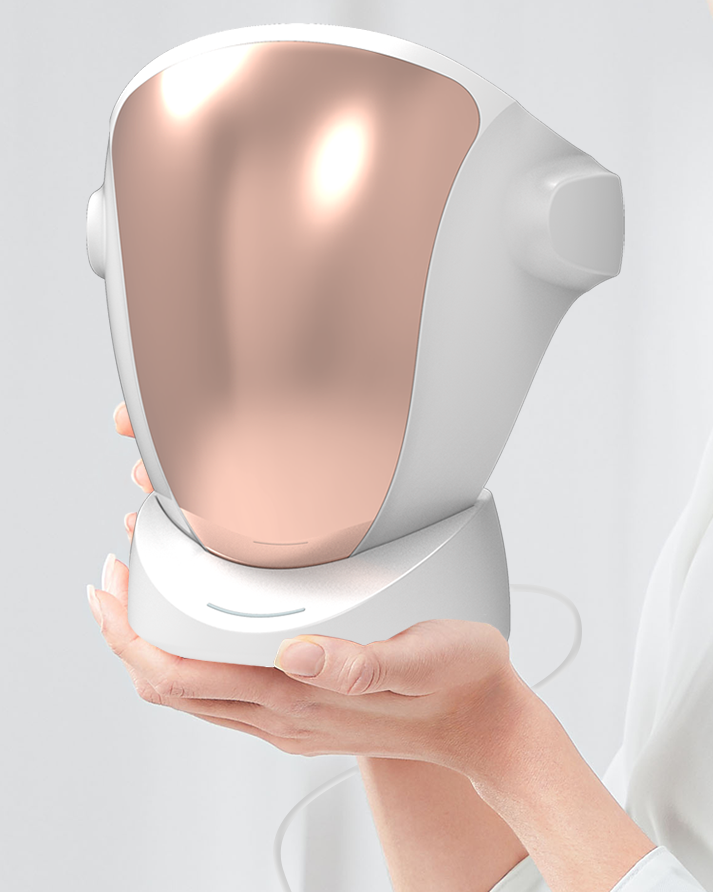 The Charging Cradle
It's as slick as it gets. The Aluralight mask gets recharged in it's cradle and they provide you a USB-C cable which works with just about any phone charger or usb port.
Like we stated before, the neck piece does not need charging. It pairs with your charged mask when you want to use it.
From our experience a fully charged mask gets 3 uses before needing to be recharged again.
Image credit: Aluralight

No Remotes Or Wires
Maybe you can relate but the worst thing ever is losing a remote. With this mask we fortunately didn't have to worry about any clunky remotes or controllers. It's all done with a tap of the button on the side of the mask and it automatically times your session and shuts off when it's completed.
A Powerful Habit To Make In 2022
Consistency is key when using light therapy. Just like your ingredient based products they need to be used regularly to make a difference. However, we have noticed faster client results with this mask than others likely due to it's sheer power and number of LEDS. It's just one of those gifts that keeps on giving and one you'll love to make a habit out of as an addition to your existing routine.
FINAL NOTES:
The Aluralight is unquestionably the 2nd most powerful mask on the market in 2022 and will likely be for a long time. It only takes second to the Artemis LED mask. However, the price is certainly steep for some and that's really it's only drawback for your average at home consumer. But we always like to think of it as if we spend the same amount on our iphones we should definitely be caring about our skin just as much if not more.
Of course this isn't a replacement for your whole skincare routine. It may be able to replace some products since ingredient based anti-acne products cause aging and anti-aging products cause acne... which can be a shocker to some. But that is what makes light therapy for skincare so great because it's non invasive and contains no counteracting ingredients. However, it's not going to moisturize or exfoliate your skin and it's certainly not going to protect you from the sun. So you still gotta SPF up!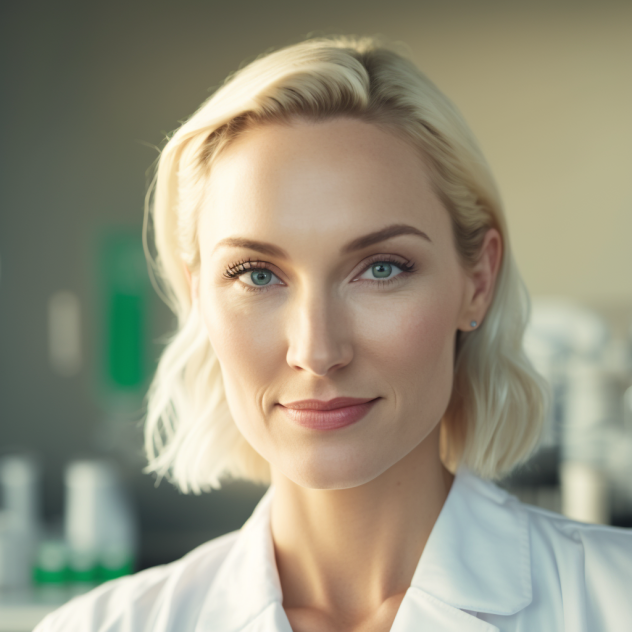 ABOUT THE AUTHOR:
Outside of my practice, there's nothing more that I enjoy than Yoga and a glass of wine. Sometimes together.
- Kathryn Shaffer